The Making of Ezoteria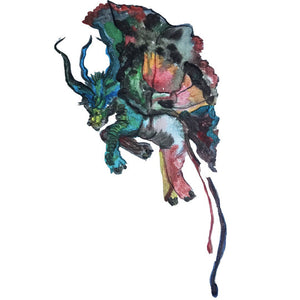 Atelier Zone Tangible masterful hands helped create the most iconic pieces for this collection.  We developed embroideries and great textures inspired by designs, ideologies and fantasy.
The Chimera embroidered Sweater is one of our most outstanding pieces , beautifully handcrafted by Atelier Zone Tangible. The piece is inspired by dreamy creatures called Alebrijes and the Chimera Legend from Ancient Greek and Roman Mythologies. A hybrid creature form by diverses species of animals.